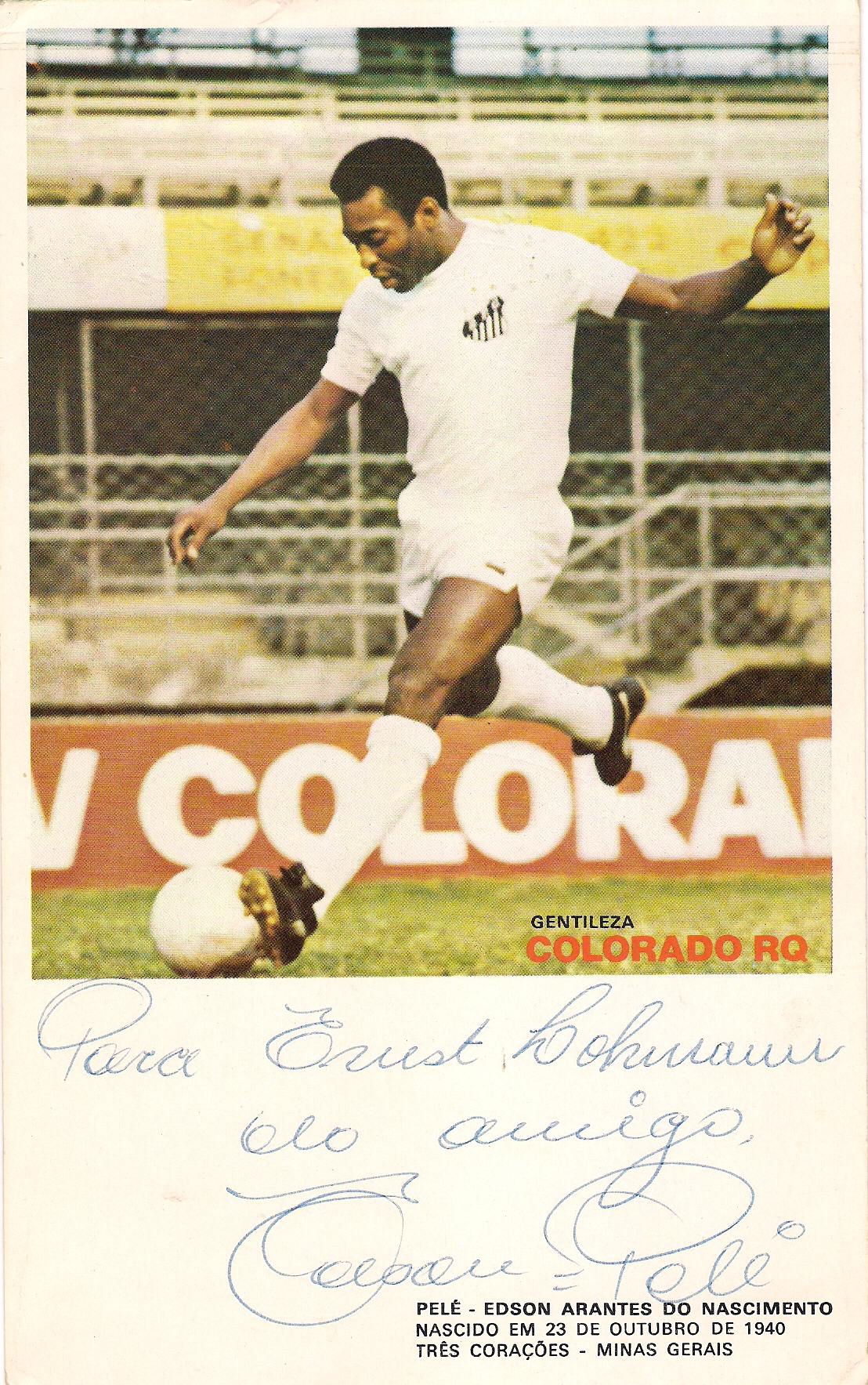 The remarkable story of Pele on the ss Brasil, the ss Veendam chartered by the Brazilian Intermares of the Holland America Line in 1975. 
A promise is a promise - Pele, Soccer superstar
In the cruise industry it is well known that a lot is promised by the passengers on board the cruise ships. Mostly it is nicely forgotten when they return home. Photos taken on board are also rarely sent to the officers or crew members who had to figure. Unfortunately it is often similar with normal holidays on shore, although internet and email makes it easier nowadays. However, there are exceptions. And not the least people. Certainly people that you would not expect. In my Holland America line collection there is a two-headed Philishave shaver from Norelco. The name Philips was not allowed to be used in the USA in those days, but it was called Norelco instead. That was the American brand of the Philips group from the Netherlands.
How is that possible in a HAL collection? Around 1970 the retired CEO of Norelco made the world cruise on ss Rotterdam every year. In any case, he received a new Philishave from Norelco yearly. But he really didn't need a new shaver every year. He gave away one of his shavers on board as a gift. Of course to one of the staff officers. My father at that time was Senior Second Engineer and later Chief Engineer on board ss Rotterdam.
He was the one that got his Philishave. The next year, however, the Norelco-CEO had the latest one. My Dad received again this very latest one but he was told to give the one from last year to me.
Another, more famous personality was Pele, the world football player.The Veendam and Volendam did not get the expected future that was envisaged for the purchase and renovation. In 1974/1975 they were laid up in Newport News neatly next to each other like before ss Argentina and ss Brasil, They lay there again fraternally as ss Veendam and ss Volendam. The Holland America Line naturally sought another deployment for both ships, The Volendam became SS Monarch Sun and Veendam later SS Monarch Star. But before the Veendam became SS Monarch Star, the Veendam was chartered to the Brazilian cruise company Intermares. Because the Veendam name did not really sound Brazilian and the name Argentina, the original name of the ship, was of course also not an option, it became ss Brasil. Although that was the original name of the Volendam. And so Dutch officers arrived on a Brazilian ship under the Panamanian flag of a Dutch owner. Cruises were made from Rio de Janeiro and the other ports were, for example, Santos and Fortaleza. The Dutch electrician on board met on board his future Brazilian wife, who was one of the lady-crewmembers.In every port and certainly in Rio de Janeiro many Brasilian visitors came who involved  with either the ship or with Intermares. Similarly there was Edson Arantes do Nascimento, better known for his football name Pele the world football player, certainly during those days when no one ever heard of Maradona and Messi was not yet born.Pele played in the Brasilian national team, became world champion three times with Brasil and played club football with Santos in Brasil and played later in the USA for the New York Cosmos. However, he also had financial interests in Intermares.That is why he regularly came on board the Brasil in Rio de Janeiro, because he felt it was beautiful ship and was always pleased to be there. Naturally he went to visit the Chief Engineer as well. And that was just my father again. Of course the conversations often ended with football. After my father had explained that he had son who was sailing as a Radio Officer and who was and is a supporter of Feyenoord from Rotterdam, two special envelopes were arranged by him with special stamps. He signed one of the two envelopes. After he put his signature on the envelope, he asked for our address and my full name. He promised to forward something special for me.And what nobody expected of a superstar like Pele, there was a few month later an envelope from Brasil in our mailbox with a signed photo and the following text: 
                                   Para Ernst Lohmann
                                   Olo Amigo
                                   Pele
And if I now meet Brazilian relations, I tell the story and ask how my friend Pele is doing, they can hardly believe that their hero of the past kept his promises and I am the proud owner of the accompanying photo. One of my Brazilian friends is friend with Pele on Facebook and he have send the story to Pele. His reaction was a smiley.The ss Brasil only returned back as "razorblades" in the meantime, but we still have the photos.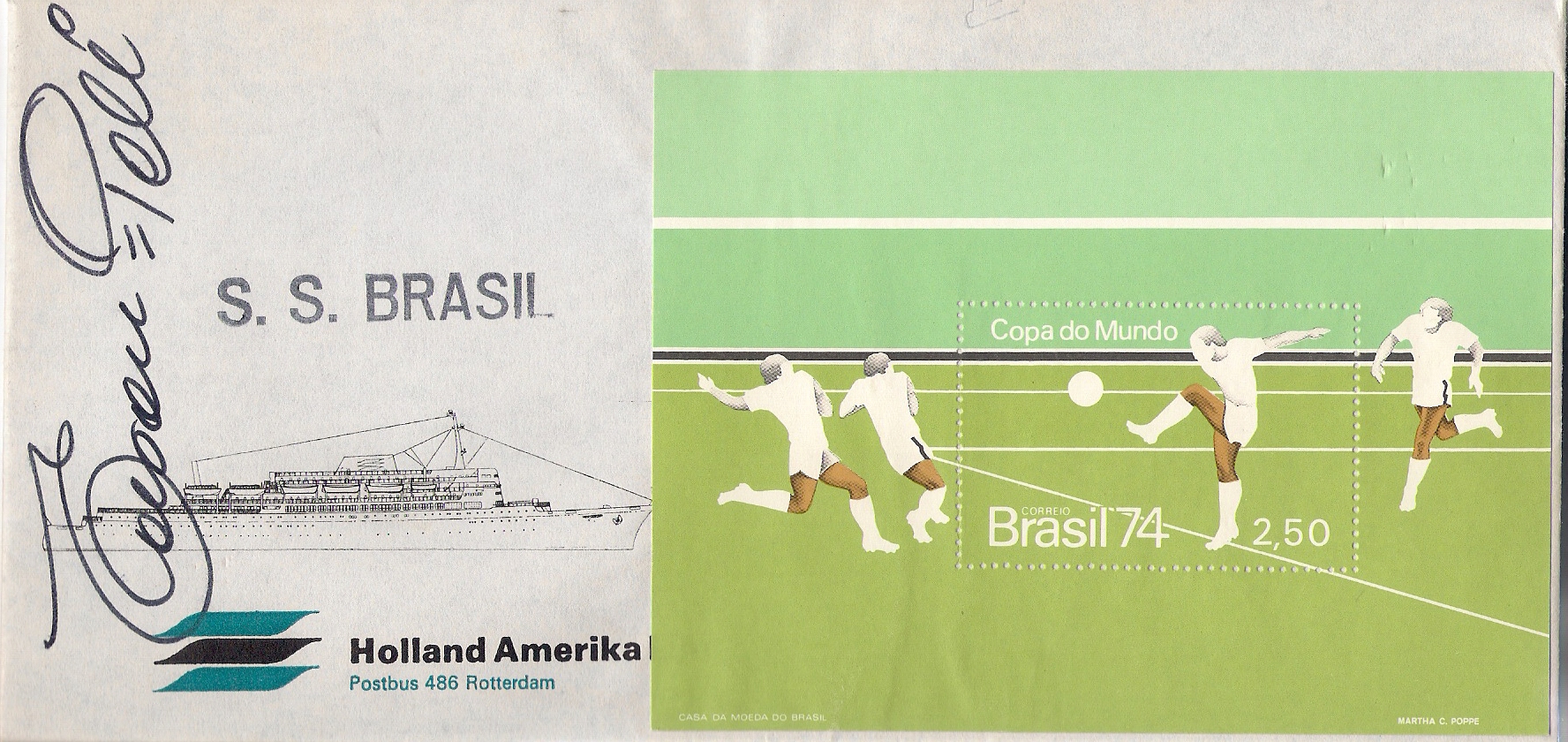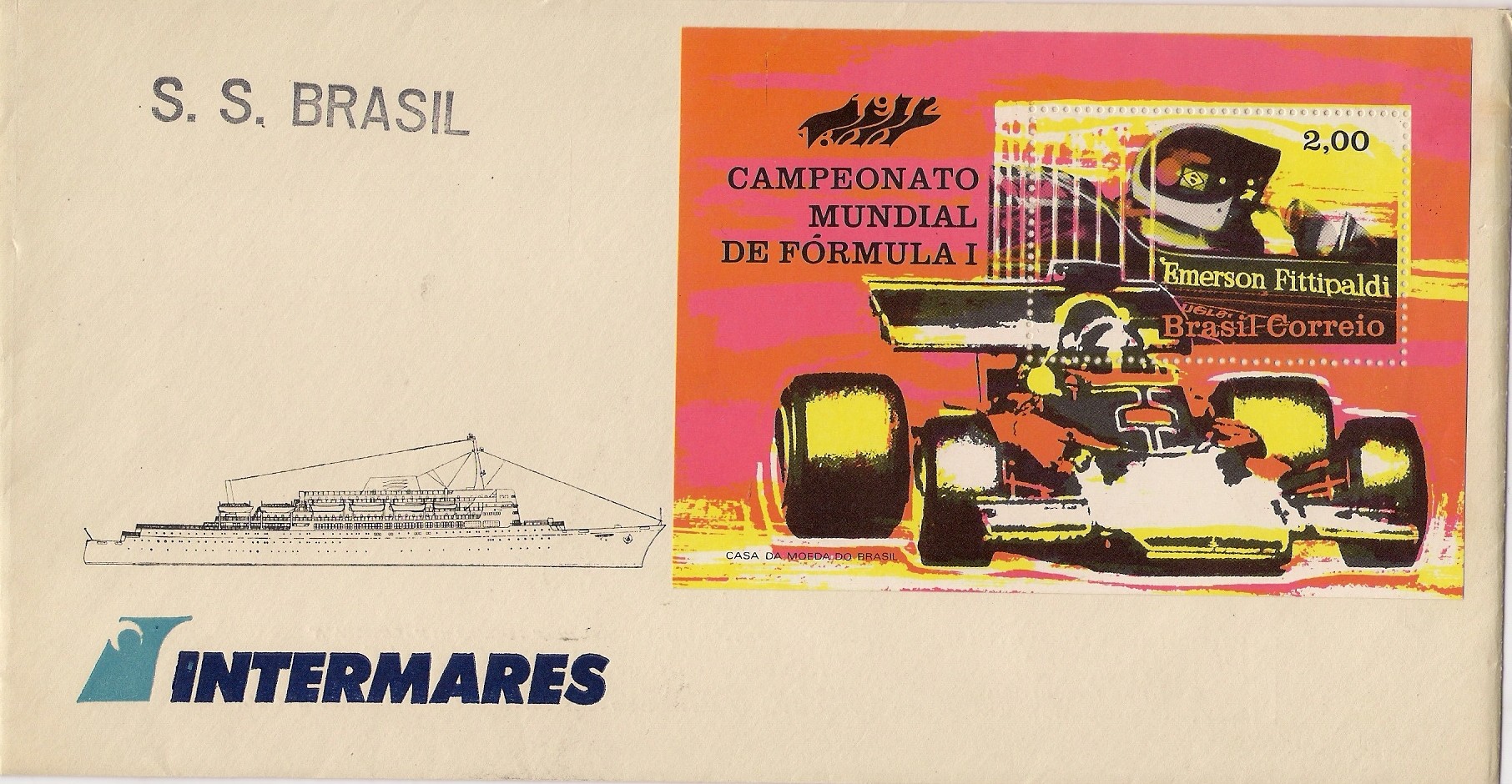 Brazilian football legend Pelé passed away on December 29, 2022 at the age of 82. He had been suffering from cancer for some time and had been in hospital since the end of November. 
He followed the World Cup in Qatarat the hospital. In 2021 he underwent surgery to remove a tumor. 
Recovery took a long time and he regularly had to go back to the hospital. Pelé won the world cup three times, in 1958, 1962 and 1970. 
FIFA considered him the player of the twentieth century.

My "amigo" - rest in peace